Introducing
Melbourne Barber Shop
Located in the Harbor City
Men's Haircuts

Seniors

Military / Police

Children 12 & Under

ALL Skin Fades

Designs

Clean Up

Edging with Trimmer

Edging with Straight Razor

Shampoo

Add Colour
​
Razor Edge

Mustache Service

Beard Service with Razor

Beard Service with Clippers

Gotee

Mustache

Hot Towel Shave - Face / Head
$20
$16
$17
$16
$25
$5
$5
$6
$10
$3
$25
​
$2
$2
$10 and up
$6 and up
$4
$2
$25
​​Shampoo & Cut

Shampoo, Cut, & Style

Shampoo & Style

Colour & Cut

Highlights

Perms

Same Day Perm and Color
​
Facials

Eyebrows

Upper Lip

Chin

Eyebrows, Upper Lip, & Chin


Manicures

Pedicures

Toenail Cut
$30
$45
$28
$75
$110 and up
$85​
$150
$65
$10
$8
$8
$20
​
$20
$30
$10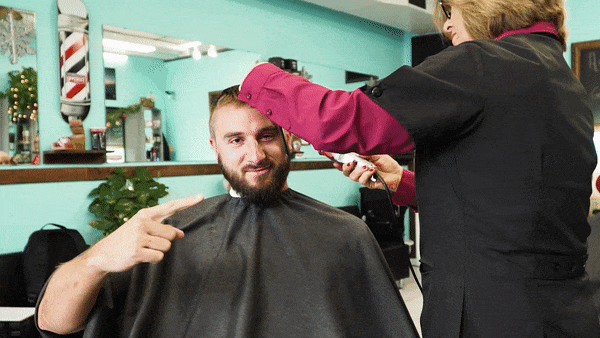 MILITARY, LAW ENFORCEMENT,
FIRST RESPONDERS, SENIORS
Monday
Tuesday
Wednesday
Thursday
Friday
Saturday
Sunday
8:30am - 5:00pm
8:30am - 5:00pm
8:30am - 5:00pm
8:30am - 5:00pm
8:30am - 5:00pm
9:00am - 3:00pm
CLOSED
Thank you for visiting our page! We really appreciate you taking the time to check us out. We are a full-service Barber and Beauty Salon, the only one of it's kind in the Harbor City. We take great pride in our craft and it shows with all the satisfied clients we have. We joke with each other that we have more than 200 years' experience between all of us, so we are slightly younger than our constitution! It's funny, but the real benefit is to our clients, because you get the best of the best. We consult and rely on each other, as professionals do. No EGOS here, just good work. Come experience us, you'll be glad you did.
Schedule Your Appointment
Have any questions? We're here for you!
Melbourne Barber
2104 Sarno Road
Melbourne, FL 32935
321-254-3793
As we expand and grow, we are always looking for new talent.
Contact Catherine at 321-254-3793